A Kulfi Recipe Just In Time for Summer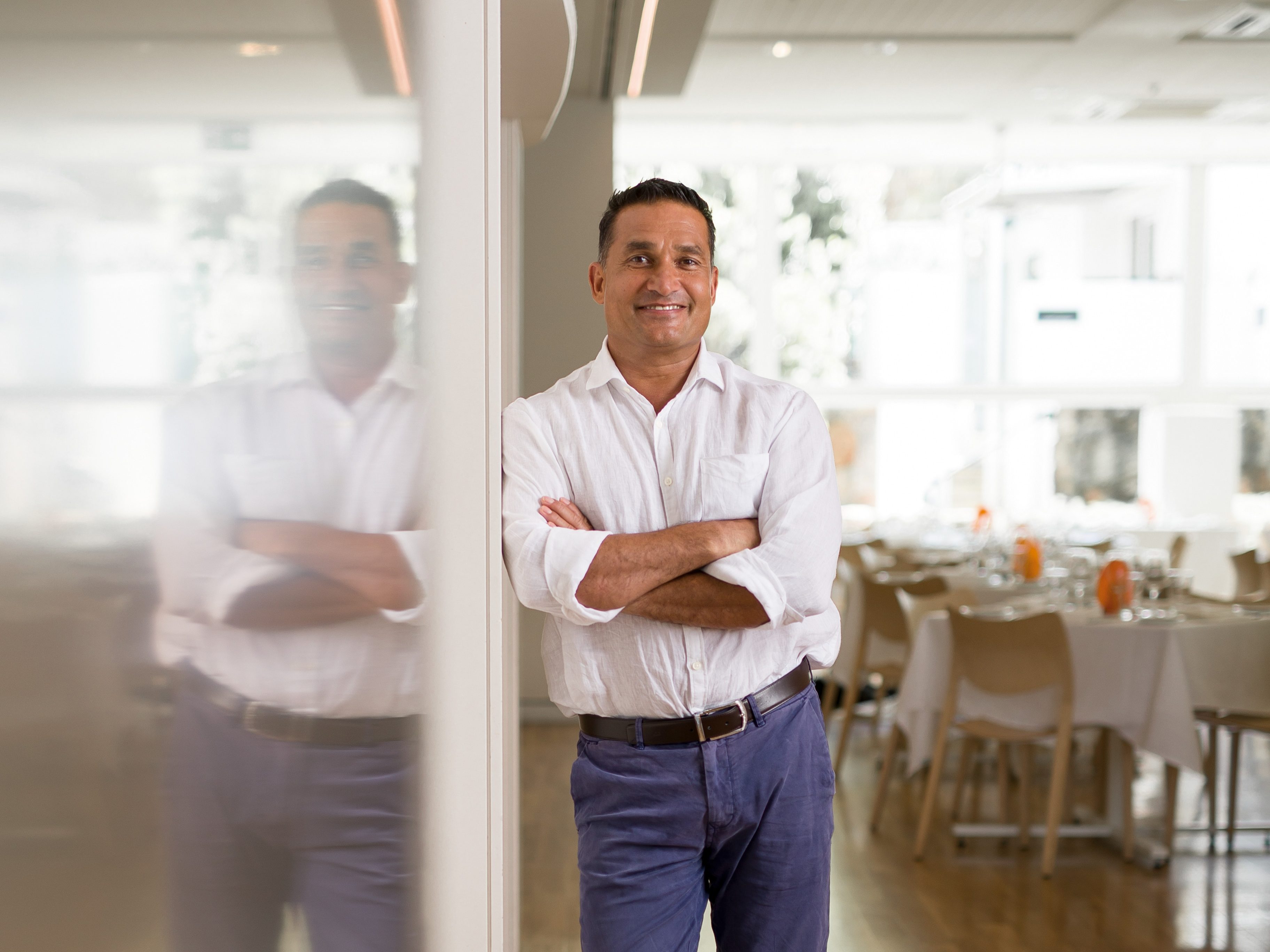 There's an undeniable love on the table from Australian chef Peter Kuruvita for the Subcontinent and Sri Lanka, the country of his heritage. His latest book may be his most personal yet, taking four years to create and resulting not just in a rich collection of recipes from Sri Lanka, India, Afghanistan, Iran, Bhutan, Nepal, Bangladesh and Pakistan, but personal stories his family has painstakingly documented in their travels through these countries. The following recipe is extracted from Lands of the Curry Leaf, a vegetarian food journey:
Kulfi
Cardamom iceblock
The subcontinent's favourite ice cream, kulfi is cleansing, cooling and invigorating. It is flavoured with beautiful spices from its Persian origins, and can also contain fruit such as mango or banana. When it is very hot and you need to cool down, the energy hit from this frozen dessert will get you moving again.
REGION Pakistan | MAKES 10–12 if using shot glasses | PREPARATION 20 minutes + overnight chilling
COOKING 15 minutes | DIFFICULTY Easy
6 green cardamom pods
500 ml (17 fl oz/2 cups) thick (double) cream
300 g (10½ oz/1 scant cup) condensed milk
50 g (1¾ oz) blanched almonds, ground
50 g (1¾ oz) pistachios, ground
1 teaspoon ground cardamom
1 teaspoon rosewater
50 g (1¾ oz/⅓ cup) roasted crushed pistachios, to garnish
Remove the cardamom seeds from their pods. Using a mortar and pestle, crush the seeds until they resemble freshly cracked black pepper. Set aside.Place a heavy-based saucepan over medium heat.
Add the milk, cream and crushed cardamom seeds. Bring to the boil, then add the condensed milk, stirring constantly. Add the almonds, pistachios and ground cardamom.Once the mixture returns to the boil, reduce the heat to low. Cook gently, stirring every 5 minutes or so, for about 10 minutes, or until the mixture has reduced by half. A skin will form on top; just keep stirring it in.Remove from the heat and stir in the rosewater. Allow to cool for 15–20 minutes.
Slowly pour the mixture into iceblock (popsicle/ice lolly) moulds or shot glasses, then place in the freezer.
After about 30 minutes, when the kulfi is starting to set, place popsicle or ice cream sticks in each mould or glass.
Return to the freezer and freeze overnight, or for at least 8 hours; the kulfi will also keep for a few days, if making ahead.
To un-mould the kulfi, quickly dip each mould or glass in warm water to loosen them, then turn out onto a small plate. Sprinkle with the roasted crushed pistachios and serve.
Images and recipes from Lands of the Curry Leaf by Peter Kuruvita, Murdoch Books, RRP $49.99 Photography by Alan Benson
Listen to Peter's interview: https://soundcloud.com/…/chef-peter-kuruvita-on-lands-of-th…